Ockendon finance and commerce courses offer an exceptional blend of theory and practice across a broad range of topics.  Whether you are looking to introduce the basics of finance, or develop a workforce skilled in analysis and advanced accounting, you will find an energetic and dedicated team at Ockendon to guide you through the process.  We use a variety of techniques - including presentations, case studies, role-plays, and business simulations – making the learning both memorable and enjoyable, and ensuring that participants are ready to immediately apply the learning back in the workplace.  Above all, our training will be tailored to fit the needs of your audience and the challenges faced by your organisation.  We work with a wide variety of clients internationally, from medium sized firms to global multi-nationals, and with participants ranging from new graduates to board-level directors.
Creating the right course for your organsisation
We believe that tailored training is both more effective and cost efficient than standardised 'off the shelf' courses. We work closely with our clients to identify key learning needs and then design courses to address those training needs. One of OTC's core competencies is its design strength. We are expert in making complex ideas simple, and in managing to make often quite technical subjects engaging and fun to learn.  It is critically important that participants can apply their learning back at the workplace, so we build case studies and examples that are directly relevant to your business, to aid in the practical application of the concepts learned. 
Another key strength is our phenomenal team of trainers. They are selected for their outstanding combination of a deep working knowledge of the financial sector both in the UK and globally, as well as, crucially, their ability to educate and inspire participants.
Our clients: are spread across many sectors including: industry, consulting, legal and government, and include such organisations as: Akzo Nobel, Barclays, The Cabinet Office, Capita, Concorde Capital, Glenview Capital, Heidrick and Struggles, Lloyds, Magnox, Mayer Brown, The National Audit Office, Renaissance Capital, Schroders, Siemens and Withers
Size of courses:There are no restrictions – we offer everything from half-day workshops to five week induction programmes, from one-to-one coaching with senior executives, to multi-stream global programmes for hundreds of graduates simultaneously.
Venues:
We train internationally – either in offices within your global network, or at the training facilities of one of our many training venue partners.
---

OTC Training methods
Our approach to training is that it should be clearly structured, engaging, technically robust, relevant and applicable.  We recognise that different participants have different learning styles and we ensure that we use a variety of learning approaches including:
We use a variety of techniques including:
• practice excercises
• class discussions
• case studies
• role plays
• forum theatre
• facilitated workshops
• simulations
• one to one coaching discussions
• distance learning
• e-learning modules

We tailor our materials to reflect our clients' own models, procedures and documentation. We have particular expertise in designing materials that explain complex ideas and processes in clear and simple steps.
Our business simulations are complex and engaging full enterprise simulations. They provide a realistic model environment in which participants work under pressure, both co-operatively and competitively, explore their leadership styles, and get a very clear and practical insight into the linkages between their operational decisions and the resultant commercial and financial outcomes. They therefore get very relevant and practical knowledge that they can apply to the business levers that they control in their own workplace.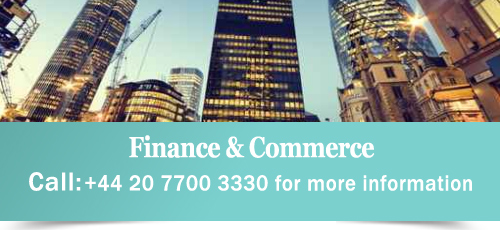 Our programmes can be delivered to all levels, from junior hires to senior managers and can cover one or more of the following areas:
How to read and interpret financial information
Introduction to accounting
Introduction to financial analysis
Practical accounting issues
Understanding creative accounting
Advanced financial analysis
Developing commercial skills
Business analysis – management, markets and industries
Customer, product and segment profitability
Supplier management
Activity based management
Stakeholder management and shareholder value
Structuring effective business cases
Business writing and presenting an effective case
Introduction to project management
Business simulations
Business analysis and modelling in Excel
THANK YOU ... this is outstanding .. it really looks like you were able to capture so much of what we were hoping to build .. in my due diligence I found that hardly anyone is doing anything like this at all currently, so these should hopefully be very productive sessions !!!"Managing director, Global Bank
Illustrative module outlines
Understanding financial accounts
Introduction to financial analysis
Advanced financial analysis
Financial and business analysis
Introduction to accounting
Practical accounting
Advanced accounting issues
Business writing
Preparing an effective business case
Introduction to project management
Introduction to process improvement
The business simulation
Money, interest rates and key economic indicators
The essentials of micro-economics
Macroeconomics essentials
Corporate Credit Analysis

To find out more about how these course outlines can be tailored to the requirements of your team, call us on +44 20 7700 3330. To read what our clients have to say see Client Feedback.


Fnance & commerce Case Studies
The Challenge
A major UK bank had a sales force that was selling payment solutions to Finance Directors.  It wanted help them to be more confident in using specialist financial language and in being able to articulate the commercial and financial benefits of their products more effectively.  The programme needed to incorporate input from their own product specialists.
The solution
Rather than come up with a traditional "chalk and talk" classroom solution, OTC designed and delivered a programme based around an interactive business simulation.  Participants worked in teams to set up and run a manufacturing business.  They experienced the challenge of managing working capital, competitive markets, delivering operational and supply chain efficiency and the importance of cash flow.  We incorporated the banks own payment products into the simulation so that managers got a first-hand insight into the value offered by each product.  We included presentations from product specialists, so that participants could learn more about the advanced features of the various products.
The result         
The programme was oversubscribed and the feedback from the participants was exceptional. Demand from participants was so great that the client extended the programme to a wider audience than initially intended.  The participants all commented on how much more confident they feel in understanding the financial jargon and in being able to articulate product benefits in a financially articulate way.
The Challenge
A major international law firm had a group of senior lawyers that whilst expert in the practice of law, were less comfortable in engaging with their clients on financial matters.  Increasing numbers of their ultra-high net worth clients have self-made fortunes, rather than inherited money.  The ability to communicate effectively about commercial and financial matters is thus increasingly important to establishing both rapport and credibility.
The solution
The client approached OTC because of our skill in designing engaging learning that turns learning about sometimes quite "dry" topics into an enjoyable learning experience.  In particular, they liked the fact that, although we're very skilled in breaking down complex ideas and then arranging the elements logically into a coherent structure, we don't patronise our audiences (something that's particularly important to avoid with lawyers).
OTC designed a short one day programme that covered the basics of financial accounts and how to interpret a set of financial statements.  The programme used relevant examples drawn from both clients as well as the firm's own financial statements. 
The result
The client was delighted with the results.  Participants really liked the fact that the training was so tailored, as it made it easy to absorb and directly applicable.  The delivery style was, as usual, highly interactive, with participants encouraged to ask lots of questions and to share their own experiences with one another.
The client has now rolled the programme out globally, and has commissioned OTC to work on a more advanced programme for the most senior leadership team.
The Challenge
A major international bank had a group of junior managers who needed to learn about the challenge of working together in international teams across functions and time-zones.  It was keen to harness their ideas and fresh thinking, as relatively recent arrivals into corporate culture.  They had worked with OTC before and approached us for ideas about how to harness their enthusiasm and creativity, whilst at the same time teaching them vital practical skills about how to work effectively across geographies.
The solution
OTC came up with a highly practical programme, spread over several months, in which participants would work in multi-disciplinary teams, drawn from across the client's global network.  Each team would use their "fresh eyes" to identify an area within the business that they felt could be improved some way by a business investment.  They would then create, write and present a formal business case to management in favour of their idea.  Short training inputs from OTC would be interspersed with months of collaborative working and short workshop "check-in" sessions with OTC, culminating in a formal written proposal to management.
The result
The client was absolutely delighted with the results.  Participants engaged whole-heartedly with the exercise, and were able to contribute some great (and not-so great) ideas for management's consideration.  The best ideas were so good that they were actually implemented – resulting in savings that theoretically paid for the cost of the training programme.  All participants gained valuable experience and practical skills in managing complex business projects over several months across time zones, and in structuring and writing a well-argued business case. 
The client extended the programme to include not only written proposals, but also formal oral presentations to line managers, both to showcase the ideas, but also the skill sets acquired by the junior managers.
---
Feedback from our participants - read more
The tutor gave us a very good explanation of financial statements and made the class very interesting. Good time management.
The tutor explained everything fantastically and always checked that we all understood. Engaging and really well explained. Really interesting examples'
Excellent teacher. Logically explaining complex ideas and making relatable by discussion around the subject. Very useful having examples given on Bloomberg.
The tutor was fantastic, engaging and interesting. Brought enough examples in to keep things interesting and relevant.
The tutor was so nice; really good at explaining clearly, and understanding that we all found it difficult.
Great explanations, pace, very clear and you keep us interested in something uninteresting.